BREAKING NEWS!!! Christmas is for Scrooges & Grinches!
It's Christmas Eve at our house in the United States and instead of doing all the baking I promised I would do, I am sipping coffee and watching
'A Christmas Carol', a movie I used to watch almost every year with my mother when she was alive.
My mother taught me a lot about unconditional love and giving. In fact, I will go so far as to say she 'over-gave' meaning, she opened her heart so wide and gave so much, it was often trampled on by those who didn't appreciate her giving spirit, (me included).
I know many lightworkers and healers who are just like her, I am a bit like her too, and it seems that those who are so in tune with others feelings are often trampled on by...
SCROOGES!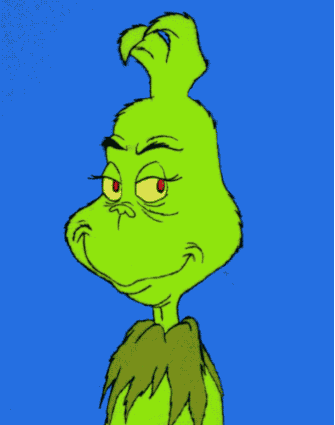 Do you know a scrooge? Do you have one in your life, looming over your Christmas festivities threatening to freeze everyone out?
Well I have news for you, Christmas isn't for those of who love Christmas, it's for those who despise it. Christmas is for scrooges because they need it the most!
Christmas is a time when we are being asked to align our energy with the unconditional love of God. It's a time when we are being called to open our hearts too wide and maybe even be trampled on a little by those in our lives who are so hurting they can't even muster a smile or a kind word.
But why, isn't this setting unhealthy expectations or not having healthy boundaries? No, it's showing those scrooges who have lost hope in the goodness of humanity, who have lost faith in God's love that, God is real, God's love is strong and it lives in each one of his children, every human he ever created, regardless of race, religion or nationality. God's love is alive and well in all of us.
By opening our hearts too wide, putting up with nasty comments, unpleasant behavior or uncomfortable situations in the name of 'The Spirit Of Christmas', (just for a few days) we are setting an example of God's unconditional love for us.
We are living for God, who sacrificed so much for us.
It's true I am a follower of Christ, and in addition to being a 'new age energy healer', I have been labeled a heretic by many conservative Christians, (and quite frankly I take that as a compliment) I believe that Jesus as well as many great prophets in recorded history, in all religions, set the perfect Christmas example. They live their lives in dedication to a greater good, a higher power, a God that loves unconditionally. They lived or strove to live, in complete trust that no matter what they lost from giving too much or caring too much, a higher power will always replenish them way beyond what they lost.
So to all my fellow Christmas fanatics, this our chance! It's our chance to go crazy with kindness, overwhelm with love and be filled completely with the spirit of Christmas and God's unconditional love.
Merry Christmas!
I love you, I believe in you and I am proud of you!
Love,
Elizabeth – The Song Healer
#scrooge #grinch #christmasspirit #christmas #unconditionallove #healing #empath #intuitive #healer #energyhealer # christian #soundhealing